The California Native Plant Society (CNPS) is a statewide non-profit organization of amateurs and professionals with a common interest in California's native plants. Its principal aims are to preserve the native flora and to add to the knowledge of members and the public at large.
Invitation to DKY Chapter's Annual Potluck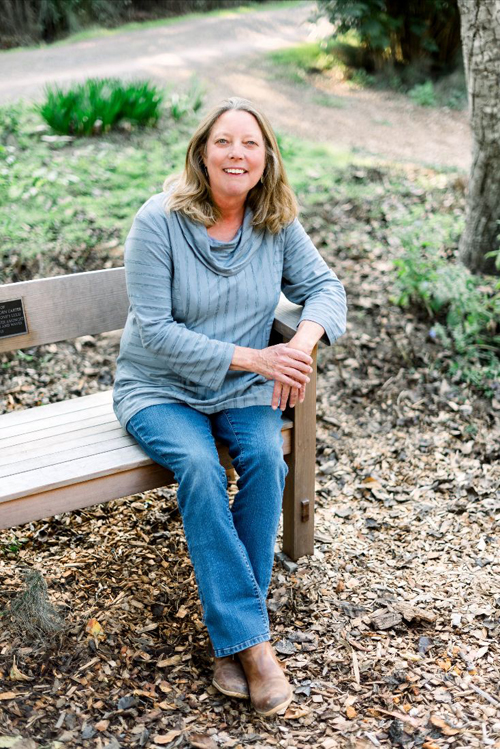 Catch up on DKY news, visit with your plant-loving friends, and learn about current programs and future plans for the Mendocino Coast Botanical Gardens from director Molly Barker!
PUTLUCK LUNCH and ANNUAL MEETING
December 17, 2023: Potluck Lunch at noon, brief annual meeting at 12:50 pm, talk starts about 1 p.m.
Greenwood Community Center, Elk: 6129 S. Highway One, turn east on the paved(!) driveway just south of the Elk Store.
Bring a dish to share, utensils, and beverage.
Biodiversity Initiatives | Native Plant Landscaping | AB 1573
An update from Liv O'Keefe,
CNPS Senior Director Public Affairs
AB 1573 Reaches a Stopping Point
Last week, AB 1573 moved to the Legislature's inactive file, therein ending its 2023 run. It was derailed by last-minute amendments that gutted the bill in what can only be described as a hostile legislative maneuver by opponents.

AB 1573 was a transformative piece of legislation that would have mandated the use of 25% native plants in public and commercial landscaping. This would have been a win for water conservation (no need to irrigate nonfunctional turf), a boost for biodiversity (plants for insects and wildlife to survive and thrive), and an important step toward bringing people closer to nature in their everyday lives.

Following its introduction, AB 1573 quickly earned the support of dozens of environmental and community organizations, even receiving the attention of the Los Angeles Times' editorial board. Over the summer, AB 1573 passed successfully through the CA State Assembly and the Senate Natural Resources and Water Committee. The Appropriations Committee was the bill's last stop before a Senate floor vote.

We are truly saddened by what happened to AB 1573—but not discouraged! Thanks to all of you who reached out to your legislators and others in support. Read our detailed account of what happened, and stay tuned for more in our blog series looking ahead.
Read More

2022 Barbara Rice Intern Sara Bandali Read her Barbara Rice Intern Report posted February 2023
Alexis LaFever-Jackson continues to comment on her work as 2020 Barbara Rice Intern in the latest issue of Grasslands. (pp. 17-19) Check it out!
Latest DKY CNPS Comments on THP in JDSF
Latest Dudleya Protection Legislation News Governor Newsom signs AB233!
Enjoy Being Outdoors! Stay Safe!
The Dorothy King Young Chapter serves coastal Mendocino County, the northern coastal area of Sonoma County, and nearby areas. We host activities throughout the year for members and the general public. These include:
regular meetings featuring informative guest speakers
field trips
educational functions
plant sales
weed eradication
We also provide input and information to governmental and private agencies about projects of local and statewide interest which may have effects on native plants.
Geographic Area Map of the Dorothy King Young Chapter of the California Native Plant Society.